Desde el momento en el que formas un equipo de Rocket League necesitas tener un nombre fácil de recordar y reconocer. Evita copiarte de otros grupos que veas en juegos diferentes, es mejor que sea un apodo original en todos los sentidos. Aquí te ayudamos con este proceso de elección.
DESCUBRE: Quien es el mejor jugador de Rocket League, o pulsa el botón.

DONTRUKO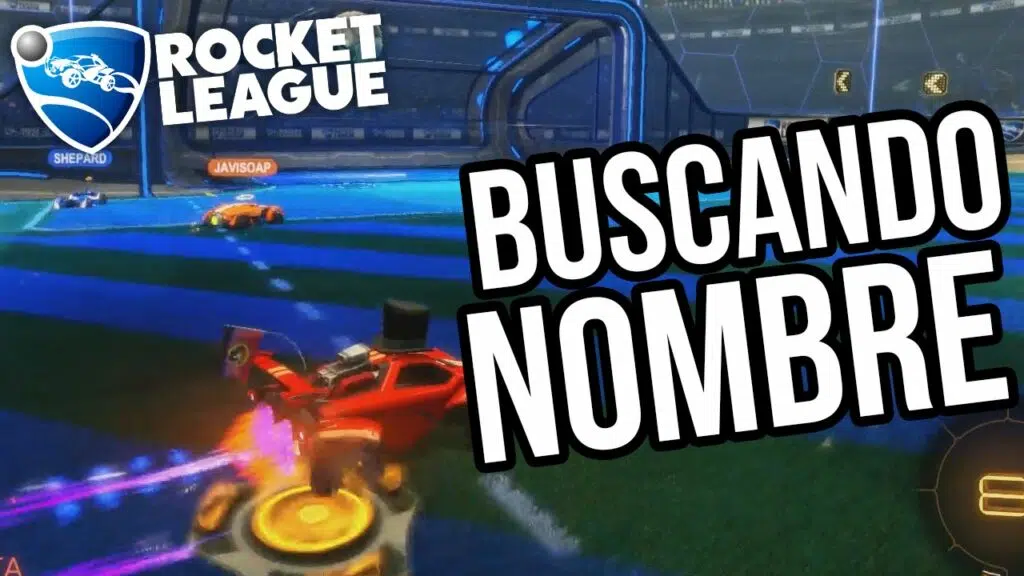 ¿Por qué es importante tener un nombre para el equipo de Rocket League?
Los juegos de deporte se han convertido en una parte importante de la industria del entretenimiento. Con el pasar de los años se han añadido equipos para hacerlo más divertido y controlar el amplio crecimiento. Los nombres creativos permiten que se identifiquen y diferencien entre sí para no confundirlos unos con otros.
A nadie le gustaría que se relacionara su equipo profesional con un grupo super malo en el juego. Así que tener tu nombre te hará único a nivel mundial.
Nombres para equipos originales de Rocket League
¿Estás listo para ver la lista con todas nuestras sugerencias? Fíjate a continuación:
Nice invincible.
LGD Gaming.
Heartbreakers
Insidious Dominance
Speed Breakers
Dust to Dust
Alliance
The Brocode
Chubby Mafia
Old Generations
Yes We Can
FuriousSteel
Denial eSports
Shaky Corps
Game closer
JuiceSports
The Unpredictable Men
Jugular Jugglers
WTF gaming
Nombres para que tu equipo destaque
Para destacar sobre otros equipos tenes que usar un nombre tan sobresaliente como los de la siguiente lista:
Etc, Etc
Descriptive Angels
Near Gang
Optic eSports
Manic Men
Players
Unicorns
ahq e-Sports Club
Philosopher Kings
Faulty devils
Ballistix
Irritating Squad
Shut Punks
eStar Gaming
Girls Only!
Fuzzy Cadets
Absolute Legends
Stacks
Men from hell
Team ALTERNATE
Alley Cats
Dominators
The achievers
ROOT Gaming
Bring It On
OpTic Gaming
Interesting Tyranny
Simple Delinquents
Lionesses
DropshoTs
SlayerS
Lista de nombres competitivos para gamers eSports
Si formas parte de un equipo de eSports, necesitas un nombre para darte a conocer. Además, mientras más rápido te identifiques, podrás hacer un registro de tus victorias y el de tu equipo de forma precisa. tales como los que te mostramos aquí:
No Loose Ends.
Virtus.pro.
Phoenix.
Awake Tyranny.
The Hunter.
STX Soul.
The flipper.
Salty Superpower.
Free Birds.
Newbee.
Necessary Moguls.
Enemy Chaser.
Kindly Domination.
Knight Queens.
Team Bestia.
Gatos callejeros.
Cazadores.
Hermanos de sangre.
This Lucky Few.
Open Season.
Incredible Miracle.
Uprising Rivals.
Rebel Us.
Boom Skalaka.
Insect Autopsy.
CompLexity Gaming.
Beer Pressure.
Faze Gaming.
Queen of hearts.
Nice Slayers.